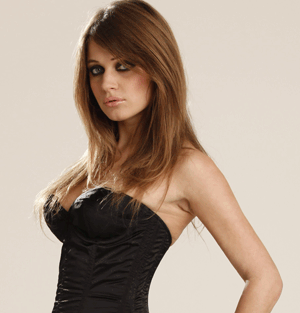 As one of the first females to teach men the skills of being a pickup artist, Kezia Noble brings her own perspective in the PUA community.  Starting out as a model and singer in Britain, Kezia soon became a wing girl and dating coach for aspiring pick up artists through the company PUA Training (founded by Richard La Ruina) in 2006.
A wing girl goes along with men to clubs and bars in order to provide some pre-selection for the man in order for him to appear more attractive and socially desirable.  As a wing girl, Kezia found she liked learning about the pick up arts, spending her time learning all of the techniques to become a PUA instructor full time.  She's gained the reputation of "being a bitch" and giving direct, tough love advice as a PUA dating coach while developing her own insights and skills.  In 2009, she left PUA Training to form her own dating company, which enlists many other female coaches, as well as the usual male pick up artists.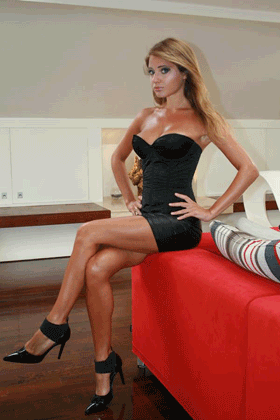 Her company provides live training, as well as various other products such as books and DVDs.  She's appeared numerous times on TV, including in August 2009 on the UK version of "The Apprentice," as well as with the founder of PUA Training Gambler (Richard La Ruina) on the show "Dragon's Den."  Later in 2009 when she left PUA Training, she took some of PUA Training's coaches with her and soon became a popular name on the dating advice scene.  She continues to appear on media outlets and to develop her product line, as well as contributing to her blog and various other PUA forums.
Kezia Noble's main book is titled, "The Noble Art of Seducing Women: My Foolproof Guide to Pulling Any Woman You Want."  In this book, Kesia Noble breaks down the pick up artist techniques that she has developed, but from a woman's point of view.  In this book, she goes through the 15 steps of her formula to become a master seducer.
Kesia Noble has a book on Text and Phone Game that teaches men how to convert the numbers they get into dates and meetups with solid returns and connections rather than having women flake on them or not return their attempts at escalation and advancement.  In addition to that, she has also release a book on internet dating.  In the online dating world, women are bombarded even more than in real life with tons of propositions, opening messages, and opinions, making it truly a buyer's market.  You have to make an impression quickly and solidly in order to generate the attraction needed in order to progress towards dates and meetups.  Therefore, it is in the man's best interest to learn techniques for being successful on dating sites.
Kezia Noble also offers various DVD products with titles such as "The Acceleration Event DVD" which was an event attended by over 200 men  who listened to various talks about how to demonstrate high value, create your own sense of style and fashion, and how to create and execute your own routines for opening and attracting women. In "Deep Connection," Kezia Noble teaches how to get behind the social masks women put up in order to create meaningful connections and deeper conversations in order to have women fascinated by you and therefore wanting to spend more time with you and not flaking on your attempts at escalation and dating.  "The 10 Hook Lead System" is Kezia Noble's product that teaches men the art of keeping the conversation going beyond the initial opening and never running out of things to say.  By employing these "hooks," a man can keep a female interested in what he has to say.
---
---
Leave a comment