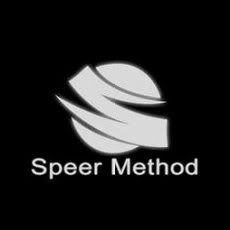 Speer is another famous and popular pick up artist, also known as Speer PUA. A successful pick up and dating coach, he has branched out on his own to create Speer Method. Speer has come to embody the idea of the PUA lifestyle and excels in social dynamics and attraction techniques. He's worked with many other top PUAs in the field and received high praise from Mystery, Savoy, and others. Speer and his Speer Method have been featured in the media with appearances in Cosmopolitan, Playboy, Hustler, Sirius, and more.
Speer Method
Designed to teach men how to approach, converse with, seduce, and date beautiful women, Speer's Speer Method can give students the success they're looking for or transform them into PUAs themselves. By fashioning and maintaining an attractive lifestyle and showing off your best self you can master Speer's Method. The full Method revolves around a three-part plan engaging lifestyle, evolving into a natural, and embracing instinctual game. Speer also employs other training coaches as part of his Speer Method organization.
Speer Method Products
With his Speer Method company, Speer offers a range of products for men. Live training programs include Speer Method bootcamps focusing on Day Game or "LEI" and 1 on 1s. You can also sign up for Fashion and Style consultations. Beyond the personal attention, Speer Method also offers a monthly digital video service, the ebook Open Like a Master, and the audio series Rudiments. You can also work with Speer directly on Speer Method telephone consultations.
Speer and Love Systems
Long a fan of Love Systems, Speer was a guest speaker on one of our Interview Series Volumes. Joining Nick Savoy himself Speer spoke on Vol. 22: Damage Control. In that interview he shared his tips and suggestions for what do in those dreaded moments when things go wrong. It can be when the opener fizzles, she shrugs off your physical escalation, or any other time. Speer's main advice is "never run away," because with Damage Control you can come back from any mistake and make her yours. The highlight of the interview is Speer's ABCs of damage control that are necessary knowledge for any PUA. Check out a free sample or get your copy of Speer and Savoy on Damage Control.
---
---
Leave a comment